About TheMedsum - Top Medical Summary Service & Outsourcing Provider
Best in Class Medical Summary Outsourcing Services at Affordable Rates
Affordable Pricing
Quick Turn Around Time
Prompt Delivery
#1 Medical report & Medical Record provider in United states.
Need a Medical Report / Medical Record ?
Medical Record & Medical Report Summary practice is led by a – professional with over 20 years of experience in the US life insurance industry who understands the client's needs and works closely with our team to expeditiously deliver the highest quality summaries.
We work with companies of all sizes and complexities and strive to understand their culture and needs so we can transition their strategy into projects that align those goals with reality. 
Very strict quality standards, training regimens, and audit schedules ensure the quality and reliability of data. Our value proposition defines what differentiates us in the marketplace—what we offer, how we deliver it differently than our competitors, and the way we provide value.
Our team of rigorously trained Medical Record & Medical Report Review Specialists, coming from underwriting and medical backgrounds, have significant experience in the specifics of medical terminology, chronological sorting, reviewing, note-taking, annotating gaps, and indecipherable entries, verifying duplicate entries/records, and spotting patterns and inconsistencies. They are also completely current with evolving industry terminology.
Our customized summaries meet the specific and varied needs of different clients. We can provide a sample medical record summary on demand.
At Medsum we have created a legacy by offering top notch medical summarization services to our clients. We understand that our clients have multiple choices of service companies that offer similar services, and therefore are honored by the trust placed in us. Our unshakeable focus in comprehending our clients' unique needs and exceeding their expectations with impeccable attention to detail is the reason we continue to serve loyal customers over a decade. Our team at Medsum not only strives for client satisfaction but goes the extra mile with our commitment to meet deadlines as promised and provide an unparalleled standard of service. 
The entire Medsum team is committed to the company credo of delivering excellence. We invite you to reach us, and experience the difference and look forward to serving you.
Our clients appreciate us for: 
Anticipating their needs.

Delivering superior quality work.

Saving clients' time by striving to do it right the first time.
How we maintain quality, accuracy, consistency, and economy
Perfect turnaround time and priority 12-hour turnaround time for urgent cases
Better utilization of your high-value resources
In-depth knowledge of copy service and various types of special authorization
Administrative safeguard achieved via: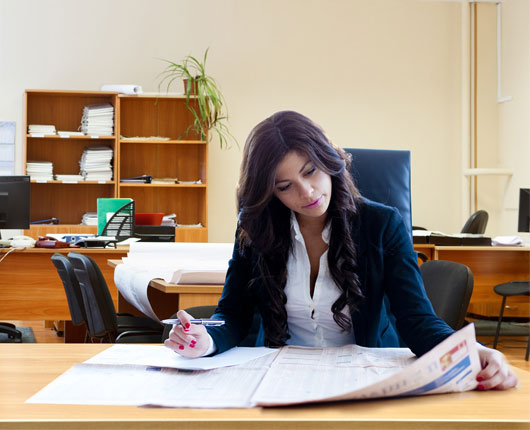 HIPAA overview training for employees.
Security incidence procedures
Data contingency plan:
Including data backup policies and disaster management plans.
Information security management
Security management processes, information security management training, timely security risk analysis, sanction policy, and firewalls are all in place for safeguarding data as well as network.